Why shouldn't I create my website myself or use a tech-savvy volunteer?
"Many of my friends advised me to create my own website.  I knew better.  Having Wendy create the site has helped me save time, money, and a great deal of frustration.  I also learned quite a bit about internet technology during the making of my website. " Betty Karol Wilson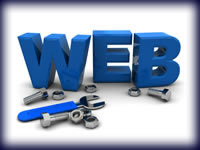 Yes, there are a lot of tools out ther now to create your own website. Ask yourself these questions before you or a member of your organization attempts to create your website:
How much time will it take for you or someone else to learn the web design software? How could you better invest that time?
Will the person who creates the site be around long-term to maintain it?
Once you have the site up, how will you get the search engines to notice it?
Will your images be optimized so the web pages download quickly?
Will your website be optimized for viewing on a cell phone?
What will you do if you want more advanced options like a photo gallery, online forms, etc?
I have the experience needed to create professional websites to address these issues. Your time is valuable. Use it doing what YOU do best and leave the web design to me.
This is true for maintaining the site as well. I can set it up for you to be able to make changes yourself, but most of my clients that opt for that get frustrated learning how and finding the time. I highly recommend letting me maintain the site for you by paying a small monthly fee and enjoying the ease of sending me simple emails when you need changes made.
Why should I hire Perfect Fit Web Design ?
When my in-laws purchased their house, their realtor spent a lot of time asking them questions. After they looked at a house, he would ask "What would you change about that house? What did you like about that house?" and so on. Because of his extensive questioning, he quickly narrowed the market down to two houses that would best meet their needs and desires. In the end they found the perfect fit .
That is the kind of service you will get from Perfect Fit Web Design . I will spend a lot of time getting to know your company and asking questions about your vision, your goals and your style. That is because I believe the key ingredient to creating the perfect website for your company is YOUR input. Your website is your image to the world and before I create it for you I want to know more about who you are and what you want to accomplish.
I have always laughed at clothes whose tag says "One size fits all". I don't know about you, but those clothes usually don't fit me ! The same is true with web design. Some web designers offer different "packages" to choose from. The problem is, you may not fit well into those packages, so you either pay for more than you need, or you don't get everything you really would like to have. With Perfect Fit Web Design, you will get the site that you want at a great price.
Why Invest in the Web?
Reach out to more people - Even a small business or ministry in a small town can sell its products or provide services to people all over the world. A ministry can be supported by anyone on the globe. When deciding whether to invest in a website, think how much value just one more customer or supporter could bring over a year's time. You will probably find the investment will pay for itself in no time!
Provide better service - The web is convenient and more and more people shop there. I know as a mother, I love being able to buy Christmas presents, sign my kids up for a class or give money to feed a family in Venezuela, all from my home computer! You can accept credit card payments without accepting the risk for fraudulent buyers, even if you are not

currently

set up to accept credit cards.